The "Sixties" with "Deep Purple"- 1991
Standing (left to right:) Ian Paice, Richie Blackmore, Joe Lynn Turner,
Moti Dichne, ex-drummer Shlomo Hamami, Jon Lord.
Crouching (left to right:) Itsik Bader, Yoel Lerner, Roger Glover

---
Now that you've become acquainted with the band we
would like to introduce you to its members: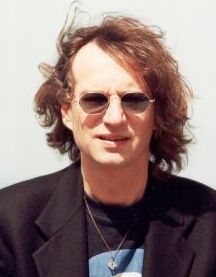 Yoel Lerner-
Musical Director -Vocals - Rhythm/Lead guitar, and a graduate
of the famed Tel Aviv University Music Department.



Moti Dichne-
Vocals- Bass


Itshak Bader-
Lead guitar, backing vocals
(click on name to hear a riff in mp3)

Jean Paul Zimbris
Drummer, backing vocals


Eyal Klein
Keyboards, backing vocals

All the aforementioned are prominent musicians whose various
individual achievements cannot be mentioned for lack of space.
We hope this will give you some idea of the band and we are
looking forward to hearing from you soon!
The Sixties
P.S. Dancing during the group's concerts is strictly encouraged!!!!

For more details: +972-505297720